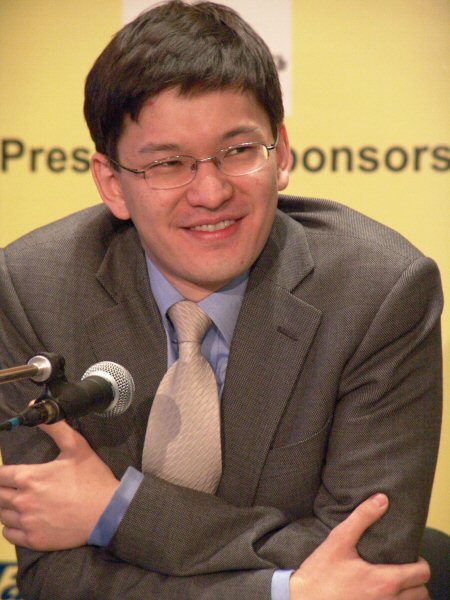 The former Youth World Champion lost to one of the favorites of the tournament – Levon Aronian – 0:2. However, he could have made a better result.

- The fact is that in both games against Levon, I had almost winning positions – Sadvakasov starts the conversation. – But in the first game I made a mistake in the time trouble. Aronian is a strong blitz player and it was difficult to compete with him without enough time. In the end I lost a pawn and then the game. It is almost impossible to win a game with black against Aronian. And what is really surprising is that after the 12th move I had a real chance to do that. Levon played very fast, but not successful and he got a very bad position. But I started to be nervous and I was thinking a lot. After the game Aronian even asked me why I spent some much time and then played a wrong combination. I was afraid to loose. Unfortunately I did loose from a better position. So I became another victim of the system of tie-breaks, where you should not only play good, but also have iron nerves.

- Did Aronian impress you?

- He is a huge talent. Levon has many strong sides, for instant he can calculate a lot of brilliant variants. But I manage to find his weaknesses too. Aronian has problems with the opening. This is strange, knowing that his rating is over 2700. He always thinks about attack, at that moment his defense is bad. So he is just like a brilliant, but the jeweler should still work on him.

- By describing Levon, you describe the strong qualities of a computer.

- And this is the right description. He is very dangerous in positions where the opponent thinks he has a good defense.
There was an interesting situation one time. I was analyzing a game with another player. Aronian came and proposed strange position with a queen from d1 to d2, pawn on e3 and bishop on c1, he then suggested playing the rook from f1 to f2. We just laught at this idea. Then I checked the situation on the computer, it became clear that this strange position with a queen on d2, and a rook on f2 was the best.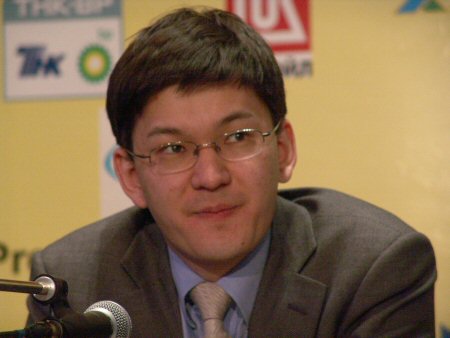 - Can Aronian win The World Cup?

- I think he will certainty go through 4th or 5th round.

- Do you like it here in Khanty-Mansiysk?

- I just don't want to leave; it is a beautiful mixture of nice buildings and nice nature. In other words, everything is just fantastic. I think local chess players have wonderful perspectives. If The World Cup and Alekhine Memorial Cup are annual, you will have some very strong players here.

- What can you say about your own future plans?

- Well the most important tournaments this year have already passed for me. I wanted to win in The Asian Championship, but I was just 3rd. Before this tournament I thought if I beat Aronian, I would reach much further. Well, I didn't manage...

- You have played against some of the most famous chess players – Kortchnoi and Karpov.

- And I won both matches: Kortchnoi - 5:3, Karpov – 4,5:3,5.