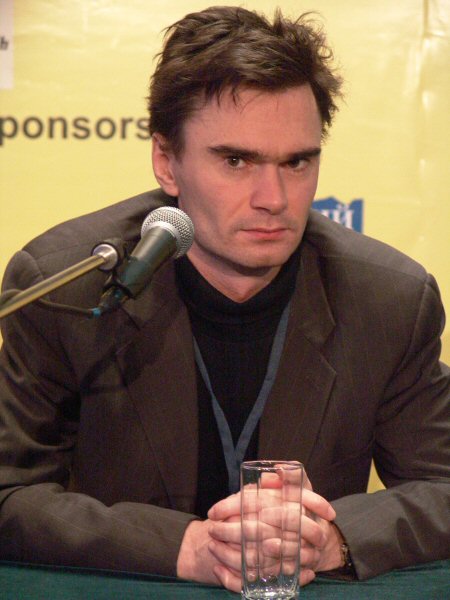 Holland is represented by many brilliant GMs and even by the World Champion Eiwe. But nowadays one of the strongest is the player who has never had ambitions of a Champion. It seems that Loek Van Wely always plays for his own pleasure. But every year he becomes stronger and more experienced.

- Share your impressions about today's victory over Radjabov.

LV: Surely I was very lucky that Radjabov played with old Indian defense, the variant to which I was prepared perfectly. After yesterday's happy final of my game against Moiseenko I was in a good mood though I absolutely had no energy for preparation.

- Can you describe weak and strong points of your opponent?

LV: It's difficult to find any fault when the player has rating over 2700.

- What do you think about the FIDE time control?

LV: I shall be honest with you, I prefer to play classical chess. However, playing quicker with current FIDE time control very often, I gradually got used to that.

-Are you for the first time in Khanty-Mansiysk? Your opinion about the city, the organization.

LV: I got used to the tournaments in Wijk-aan-Zee, which is holding on the cost of the North Sea. The temperature is higher there than in Siberia but because of the constant winds it's cold. Here in Khanty-Mansiysk I feel rather good. It's a pity that doesn't have enough time to learn more about the city. But I'd like to come back here again.

- Do you always take your wife with you? It helps you in games but may be you'd better came to such a serious tournament with a trainer?

LV: It's difficult to say, all the basic work should be done at home. My trainer Chuchelov was very tired after the trip with Dutch players to the World Junior Championship in Istambul, but don't worry he will be with me in Wijk-aan-Zee , and so will be my wife.

- The question in continuation of the theme. Alexander Morozevich wrote once:''Van Wely can play in tournaments differently but he will be always invited. The main thing for him is not to divorce.''

LV: I'll definitely think over it. No, not about the divorce… When I'll decide next time: either take my wife with me to the tournament or no.

- With what the changes in your rating are connected?

LV: Yes, my rating is constantly "jumping" up and down. As a rule I do everything full straight: if I play well that I do it really well, if bad – then it's really terrible.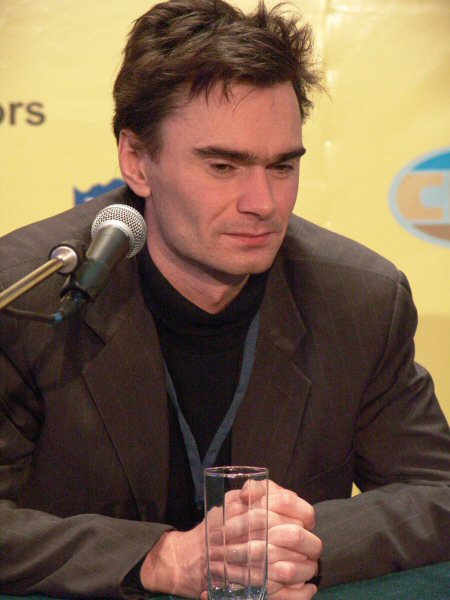 - With what is it connected?

LV: If I only knew. But I try to avoid bad periods…

- How do you keep fit?

LV: After I played in the national Championship I paid more attention to my physical condition. Here I feel myself physically very good. The only thing that I worry about is my level of playing chess.

- Do you know why European champion, Dutch team, didn't go to World Team Championship to Beer Sheva?

LV: It's rather difficult question, I'm still discussing this problem with FIDE. It happened so that lately we've won two Continental Championships but we didn't get an invitation to take part in World Championship yet. It's a pity, there were only nine teams in Israel and we were ready to play there.

- You are known as a risking driver. How many cars have you broken in your life?

LV: Three. One BMW the 5th Series, Jaguar X-type and one Volkswagen Passat, but the last was not my fault.

- Then if you like fast driving why don't you like to play quick chess?

LV: I can't say that can't play quickly. I like to play blitz but sometimes I prefer calmness…