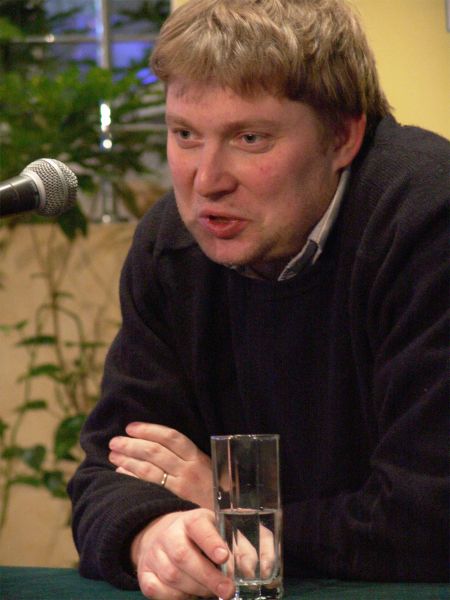 One more high-rated player is leaving a tournament. He has lost to an ex-soviet, Turkish player Michael Gurevich.

-Everybody wants to ask a question what was happening today in a game against Gurevich. You were playing white and it seemed you were attackingÖ

Right now I cannot say what the reason of my defeat was. May be my opening was wrong and may be I chose a wrong position after openingÖ I havenít liked my position when he made a new move Ė 15Ö. 0-0, a short castle. So it was no surprise that I spent to much time thinking about the next move. Then it seemed to me that my position was good and I was in hurry and made a hard mistake. I spent too much timeÖ Then I had to repeat my position because he repeated his. I thought it would make Gurevich make couple extra moves. At the moment I thought that situation was improving. You know the resultÖ

-Many years you are admitted as one of the strongest chess players in the World. But using your talent you could be better. What is wrong with that?

I actually donít know why people think this way. There are a lot of more younger and more talented chess players besides me. I donít think I have reached everything I can. But taking into consideration the results of my performance today it is strange to talk about something advanced. Due to my rating I will be able to take part in President game session. But I came here not for the rating but for the World Cup.

- Did you call your wife Victoria Cmilyte, who is a chess player, during the tournament to get some chess advises?

Well, actually I have a second, Michael Rechagov. I was training with his help.

-Who is the main leader of this tournament?

I was impressed by Aronianís performance. Grischuk is playing good. May be he will become the winner of the World Cup.

-In which tournaments do you plan to participate?

I donít take part in super tournaments several years already. I donít have high enough reting to get invitations.

-You are the citizen of Spain. So you have all rights to participate in Linaris super tournament.

It seemed that organization committee forgot that I was I citizen of their country. It seems they think it is not important that you are a citizen, for them it is important where you were born. I can talk a lot about that. I play fast chess tournaments. This year I was able to beat Gelfand, last year there were Radjabov and Dreev. I am going to participate in Gibraltar, where I have won the first place already. So I will continue to participate at the tournaments. But you donít think only about sport achievements in your life. I have four kids, you knowÖ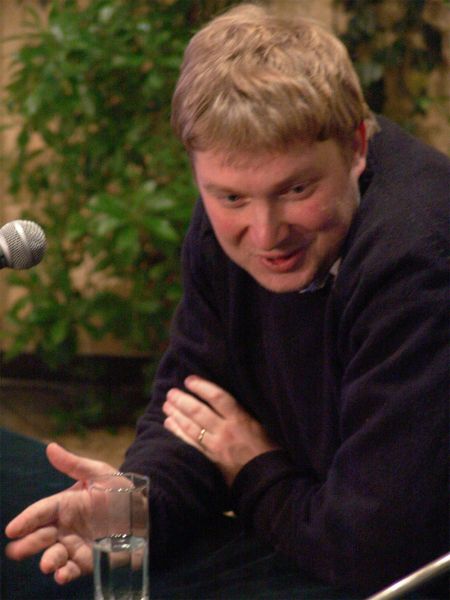 -Do you have an idea to participate in Aeroflot Open?

Right now I have an opportunity to play at competitions with higher starting honorarium. And it is a lottery at Aeroflot. Losing one game you can lose some money too. I consider myself a professional. I try not to take that kind of risk. But if this tournament is important, I will take part in it soon or late.

-Do you live in Riga now?

Several years ago I came back to my native city, but I am still a citizen of Spain.

-Strange situationÖ

Just remember how hard it was to get Latvian passport. Well I can get it again, but I am not in hurry.

-Are you a national hero in Latvia, or just another citizen of Spain in the country?

It is difficult question. I have never tried to get any attention. Sometimes Latvian journalists call me, ask for an interview. Usually I donít refuse. I can say that when I moved to Spain a chess situation in Latvia became worse. Right now it is not a professional sport. It is also the reason why I cannot come back and represent Latvia.

-Maybe if you represent Latvia the situation will improve.

Maybe, it is hard to predict. Maybe I come back and nothing will change. When you donít have a certain answer it is better not to do that. That is why I am still a Spain citizen.

-What can you say about Karpov giving up chess? As we know he owe you a game for a president crownÖ

About the story of 1998 we can talk a lot. This is not just one conference theme. He has gone and thatís it.

-Did you watch San-Luis tournament?

When Topalov didnít beat Anand, I thought that he lost his psychological advantage. But it was false. A Bulgarian victory was absolutely his achievement. Before this tournament I thought that Anand had more chances to win. But he didnít have enough concentration in some matches.

-Do you like here in Khanty-Mansiysk?

To tell the truth I donít visit Russia very often. I didnít have much information about the life in Russia nowadays. I was shocked about everything I had seen here. I thought I was coming to back of beyond, and I arrived at the 21st century city.