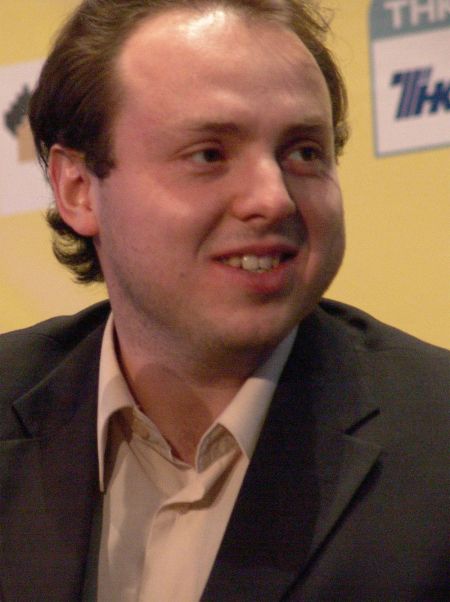 Despite the interest to Kamsky and Carlsen, a Moscow player Evgeniy Najer can be considered not less sensational person at this tournament in Khanty-Mansiysk. He won one of the favorites - Mamedyarov, and only in a final game lost to experienced Lautier. Did Evgeniy get sad? No, now he has some time to prepare to the Super Final of the Russian Championship in spite of other Russians who got to the 4th round and would have only a day off between two sports - competition days.

– You have lost in 1/16 of the World Cup, but it seems it is your best performance at such kind of competitions.

EN: Yes it is. I have never participated at the official tournaments for the World Championship before. And here I won two rounds, and it is good. I had a strong opponent in the first round and even a stronger in the second. I could lose at the very begging. I think I have participated well.

– If it is not a secret what did you expect to reach before the tournament?

EN: The minimum task was to win in the first round, the maximum task was to win three rounds, because then you are not leaving and can play a lot of games with strong players, and that is what I need… Well I will play against them in a Super Final; anyway, there are some advantages.

– What can you say about a game against Lautier?

EN: It sounds strange but we didn't play against each other before. I think our chances in this match were equal. There is a regularity why I had lost: Lautier as a player is calmer than I am. For me it is abnormal to have five draws. And all the draws were… like nobody pushed anybody, we both were waiting for a mistake. Fighting back is my cup of tea!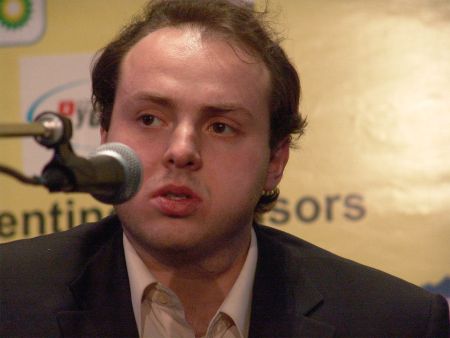 – How do you evaluate organization, game conditions?

EN: It is my first time being here and I like everything. Everything is at the high level. There are no delays or something. And of course I am impressed by Khanty-Mansiysk.

– What is more important to you: Super Final of the Russian Championship or the World Cup?

EN: Honestly speaking I didn't compare these two serious tournaments. It is hard to say what is more important. They both are important. I don't have preferences, all tournaments are important to me. It is clear that the tournament where I can show my professional skills will be the Super Final, here at the World Cup, it is much more about rapid chess, so you are like participating a rapid chess championship. More than a half of matches in all rounds finish with tie-breaks…

– What would you like to show in the Super Final of the Russian Championship? Will it be a turning-point tournament for your future career?

EN: I don't like to talk about future. I will try hard; I don't know what will happen. And why did you decide that this tournament would be a turning-point for my career?

- You have been playing chess a long time, but you haven't ever set the world on fire, your rating was always at about 2600. This year you started to develop very fast, got some points for rating, got some new ambitions, you managed to get a chance to participate at the World Cup and the Super Final…

EN: I don't think there is a fast development. I am playing chess a long time, this way a quantity goes to a quality. That is how it works. Yes, I didn't have experience participating in strong round tournaments. What did help me here? That last Moscow championships was a knockout tournament too, so I got to know special features of that kind of game and I met a lot of strong players.

– Can you name your trainer, who is helping you?

EN: My first and my only trainer was Moscow master Bodisko. When he died, I stayed without trainer. This is a common situation for most professional players. If they need they stick together to work on something. I can count on my fingers people who have a personal trainer. We meet with friends from the chess world and solve some problems. That is it!