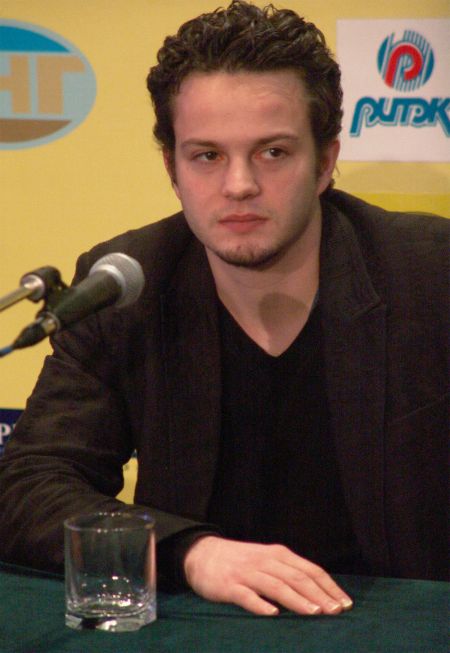 This 23 years old guy tries not to be separate from the crowd. He is always very shy and thoughtful. Always, but at the chess board you shouldn't wait for a mercy from him. And when you look how Bacrot without any effects beat strong players, it seems to you that he doesn't have any weaknesses.

– Have you ever been here before? What are your impressions?

EB: It is my first time here in Khanty-Mansiysk. I like the opening ceremony, a playing hall and the city. The only bad thing is that I have had no opportunity to see the city…

– How do you evaluate performance here?

EB: I had to play two tie-breaks against Sutovsky and my friend Lautier. The World Cup is the tournament where there are no extra games, so you have to win all the time, I am lucky to stay here so long.

– It seems that sometimes you are not playing 100% strength, but you are still winning…

EB: It is a false impression. I do my best in every game. Just after the first game against Aronian I read at one of French websites, that my opponent had a strong strategy and didn't allow me to have an initiative.

– How can you characterize your style?

EB: I don't think that I have a special style. I didn't have any idols in my childhood, I just tried to find a strong move in all positions, and do my best…

– Are you surprised by the composition of the quarterfinal? You are all four 22-23 years old!

EB: I don't see anything surprising in it. It is very rarely when simple players go through. All opponents are very strong: Aronian, Grischuk, and Ponomariov – we have known each other since we were 10 years old; we always participated for some titles. We are all doing our best to win – it won't be an easy fight!
It is interesting that we didn't met last year, and last 5 years we didn't met very often. I hope we will meet often in future.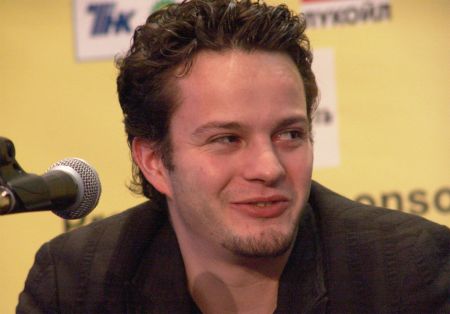 – What are your nearest plans?

EB: I am going to play in Wijk-aan-Zee, Linares and probably in Sofia. I have intensive schedule.

– Do you have hobby? What do you do in your spare time?

EB: Playing chess needs a lot of work at home, so I work a lot. But I am not keen on chess; I like to play poker, for example. I try to spend more time with my family. I have a son, and he is 15 months old.

– How do you entertain yourself during the tournament? How do you relax?

EB: Sometimes I play big tennis. Most of all I like to watch DVDs. I took 70 movies to Khanty-Mansiysk, so I watch them.

– How much time do you spend on chess every day?

EB: It depends on… I am a professional. If I don't need to participate anywhere, I spend 6-7 hours. When I am preparing for the tournament, I spend much more. And I don't always have an opportunity to work with my trainer. He lives in Cannes now, it is so uncomfortable...

– You talked about Dorfman. Besides him you worked with Nikitin and Azmaiparashvili… Do you consider yourself a soviet school representative?

EB: Yes, of course. I don't have any doubts about that. Maybe there will be a French chess school in future, but now it is early to talk about that…

– You started to win in the tournaments at rather young age, for example at French championships. Have you ever thought why you became a professional chess player so early?

EB: I don't think I had any revolutionary progresses, my development was stable. This year I won a Super Tournament in Poikovskiy. I will do my best to win it ones more in next year.

– Do you want your son to become a chess professional?

EB: I think no. First of all, I am a professional and I don't want him to beat me one time in future. Second, I think that in 20 years computers will be very strong in chess and pe-ople will give up playing against them. Maybe, chess will become a scientific hobby. But we can resist them at the moment.