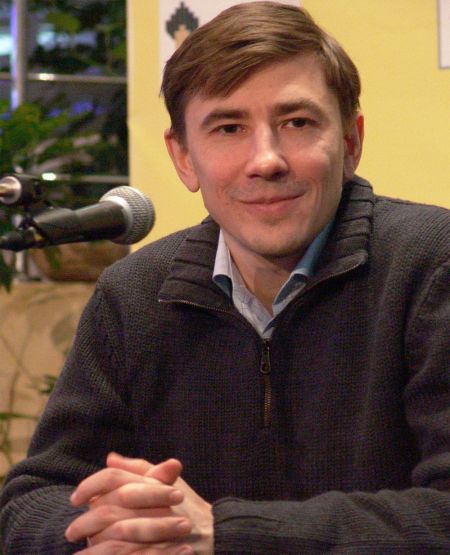 There have been gossips that Bareev is going to give up his chess career for one and a half year already: they say he doesn't get invitations to strong tournaments, he doesn't have motivation and also he is rather old. But his results of last half year show that he has chess youth now. There was a victory at Russian Championship in Kazan, he got "+5" at World Team Championship in Beer-Sheba, and here Evgeny moved forward very well. Only Ponomariov stopped him.

– Share your impressions about your opponent Carlsen…

EB: It is very hard psychologically to play with an opponent, who could be your son by the age. He cannot lose anything; he can only get some experience from participating in this tournament. In fact, Magnus has been ready a long time ago to show good performance; he is a very balanced chess player with excellent opening training (it is impossible to surprise him) and very dashing fellow. It is enough to say that in our game he had an opportunity to do the draw but he continued to play intensified the situation… and, after a bad mistake at the end, lost. It was an honest game by Carlsen. His father threatened me that in a couple of years Carlsen will teach us all. I think he is ready to do it now.

– You have become a chair-man of RCF Youth committee recently. How do you feel about the lack of such play-ers as Carlsen and Karjakin?

EB: What can we do: such boys appear only once in ten years! Those are like diamonds, nobody can guarantee that the same boy will appear in Russia. Recent times a lot of people talk about a crisis in Russian chess, but I understand here not only the lack of talents, but also that work with young professionals is not good enough. The same problem is with Russian Team. We should fol-low China: they don't have stars at all, but the organization is so good, that team is always playing good!

– But Chinese system has only female chess players…

EB: Isn't that enough? It is not a bad system if it has at least female strongest players. It is not perfect, but there are some advantages.

– Can you name somebody outstanding among young players, who were at the last assemblage?

EB: There were children of different ages, due to results of last Russian Championship in Sochi. There was a group of young players (most of them U-14) separated; they attended different training assemblages during the year. Well, they cannot set the world on fire yet, and I cannot name somebody outstanding. If we notice that somebody has more success in his training, we pay more attention to him…

– What can you say about Sanan Sugirov?

EB: Sanan is a gifted boy, but he has some weaknesses – there is some work to do. His father is very serious. It seems he can help his son to become a strong player.

– Did you invent some new methods how to work with young talents?

EB: There aren't any problems to train a strong player. We have a problem to grow real stars. There is no system which can make a bad player become an outstanding one. For example, Carlsen is 15 now; he became a chess player when he was 12, and he started to work with trainers, strong players much earlier. So, if you cannot recognize a talent somewhere in junior school, he would have fewer chances in future. We have to visit schools, to choose… And when we find someone, we should help him to reach the top, because it is very hard to do it alone, it is just impossible. Look how much help was given to Radjabov, Ponomariov, now is given to Carlsen.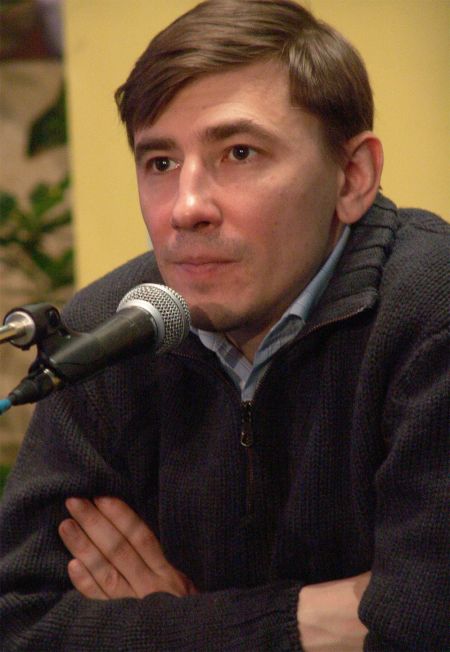 – You have beaten several young talents at this tournament already. First you beat Naiditsch, then Carlsen. Remember your way to quarterfinal…

EB: First two matches were rather successful, the problems appeared in the forth, when the star of Cuban chess Bruzon, using some of my mistakes tired out an old player and made a mate. Suddenly, I got a chance to win back: maybe he was nervous and he was playing second game not at his level. During at the tie-breaks I broke through bad positions, Lazaro was pressed by me, and lost…

– Do you feel that you are lucky as a winner?

EB: I cannot say that. It is a global luck, just in frames of the quarterfinal.

– How do like it here in Khanty-Mansiysk?

EB: I think it would be more interesting here in summer: we would feed mosquitoes, walk in a forest… If we came a month earlier we could go skiing. We don't go outside, and it is hard to sit 20 days without physical trainings. Siberia is Siberia, it is cold and hospitable.

– Usually after knockout tournaments people feel very tired. You will participate in Super Final of Russian Championship in a day after this tournament in Khanty-Mansiysk. Don't you have a desire to save some strength?

EB: It is going to be all right in Moscow: I will be at home, I will play with kids, do some homework with them. I will get some energy. And here we have a sport club in the hotel too. I am going to visit it and do some massage.

– Do your children play chess?

EB: No, they had tried… and chose another career. My daughter needed a year to recognize that it is not her cup of tea. She studies well at school.

– Will you have a desire to win back in Moscow?

EB: Yes, of course…!