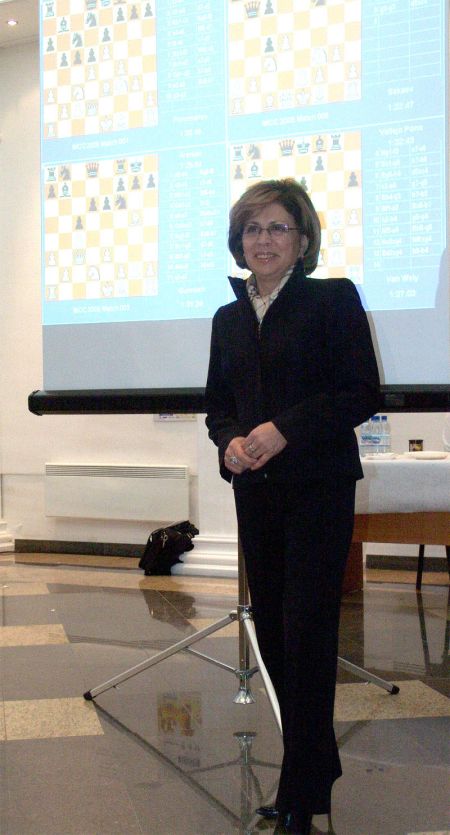 The chairperson of Russian society «Sporty Russia», a three times figure skating Olympic Champion Irina Rodnina came into Khanty-Mansiysk for the 75th anniversary of Ugra. She visited an Art Center for gifted children of North, where the World Cup is being held at the moment.

Irina said that she actually doesn't play chess, but her organization started to have tournament «White Rook» again two years ago. After almost 15 years break, the representatives of middle schools participate at this tournament. «We started this tournament again, because it was popular in our country several years ago. Many participants of «White Rook» became one of the strongest chess players in the world» – Irina said.

According to the guest, there are good sport perspectives for young people in our region. There are about two thousand sport clubs and this schools in the region, 55 new stadiums were built last two years, the sports palace will be opened soon in Khanty-Mansiysk, also in 2006 they will start building a tennis center. She also noticed that the Nordic Ski Center in the capital of Ugra is admitted by biathlon sportsmen as one of the best in world.

«Anniversary is a wonderful event, to my mind. Ugra looks much younger than it is. The rapid development in recent years and a rich history of this region give us a hope that its best events are still in future». Irina Rodnina noticed.