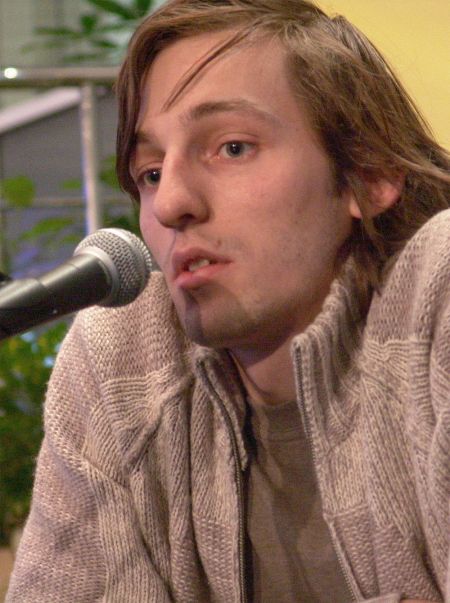 This knockout tournament occurred to be incredibly successful for the Russian participants – six of them managed to find themselves in the Top 16 but then… they started headily leaving one by one. Only three players reached the Quarterfinals and only one - Alexander Grischuk - the Semifinals. Despite his youth, 22 years-old Moscow fellow conquered many peaks but he did not manage to become Number 1 in the World Championship nor even in the World Cup. However Grischuk considers this situation philosophically: everything that has to happen during his life will surely happen. One should work very hard and want this to happen very much…

- Tell us about your match versus Gelfand. Was it the most difficult duel of yours here?

AG: Probably. Anyhow this is the only time during the whole tournament when I had to retrieve my losses. I played the first game unprofessionally: I had the perfect position, but underestimated my opponent's ideas, made a move after which I did not realize what I had to do – it was obvious that one should improve, but it was rather difficult to do, having only 20 minutes. As a result, I made six mistakes in a row and lost. After that I had to win back – but the second game's opening was terrible: truly speaking I did not have any chances. However Borya decided to force the events and not only to improve the wonderful safe position where it was hard to make up something good. As a result, it was an endgame with extra pawn and good chances, which I managed to use.
The tiebreak was chaotic: in the first game the advantage had changed hands many times and it was a draw at the end; and in the second game I completely forgot the opening, I did not know what to do and proposed a draw. Borya agreed. In between rapid and blitz I remembered how to play, got the better position and confidently won. The last blitz Borya was pushing very hard, but it was not an outrageous pressure anyway – at the end, he almost lost all chances, sacrificed a pawn but immediately blundered one piece and surrendered.

- How did your previous matches develop?

AG: In the first round I won Needleman of Argentina, who became famous after the well-known scandal at the American Continental Championship (one can see the related information on the Internet) very easily. I managed to win Istratescu in both games, not bad chess player, who is, however, very strong in winning weaker players. As for the match versus Shulman who managed to win Zvjaginzev and Khalifman, it had developed much harder for me. We had two draws and at the tie breaks Yura did not have enough strength left. The next was Kamsky, high-class chess player, but of course, ten years of non-playing affected his performance though he kept his perseverance with him. Before the second game against Gata, (I won the first playing white) I looked through his games of 90's and I felt uneasy a bit: what an extraordinary chess player he used to be!

- Were you very tired during the last 5 rounds of the Cup?

AG: After the tiebreak with Gelfand I got very tired, that's why I did not want to have the same story as in Tripoli. There, having awfully blundered, I lost the first game to Kasimdzhanov in the wonderful position, after that I managed to retrieve my losses and had a feeling that the match was over. But… in an hour and a half I had to play the tiebreak, which I played unprofessionally and was out of the tournament. Now, fortunately, I had time to rehabilitate and collect my strength.

- Did you watch Ponomariov's playing?

AG: I was watching everyone's playing.

- What can you say about his performance?

AG: Ruslan looked very much confident. He had a big sport recession after his victory in the World Championship in Moscow. Now he seems to be overcoming or has already overcome it.

- What do you think, has he come back to his former level?

AG: It is difficult to define, for instance in Beer-Sheva he was in a very good shape. In Khanty Mansyisk he played only five matches and analyzing them, yes, one can say that he has come back to his previous level.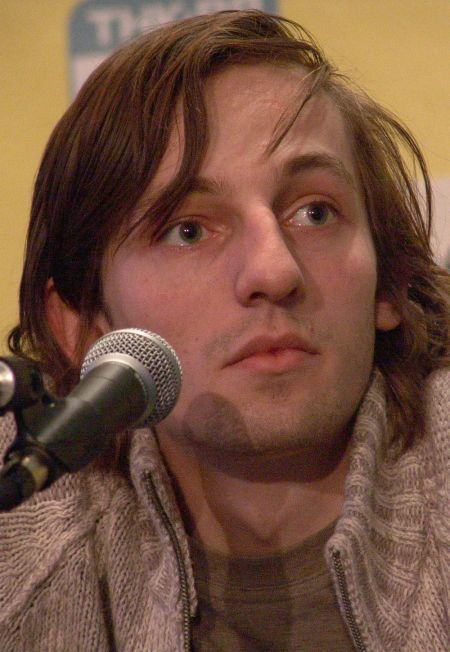 - Alexander, is it your first time in Khanty-Mansyisk? How are you playing here? How do you find the conditions?

AG: I have been to Siberia five times: twice I participated in Poikovsk tournament and once in Tomsk and Krasnoyarsk. Generally I like Siberia very much, and I like Khanty Manskyisk most of all from all the places I have been before. That's why, perhaps, I feel comfortable when playing here.

- How will you comment the fact that 20 years-old guys who, during the last ten years were competing each other in the youth tournaments, managed to reach the Finals?

AG: Yes, you are right. Already in the Semifinals we had the fight of two generations: me, Aronian, Ponomariov and Bacro (we were all born in 1982-1983) were playing against Rublevsky, Bareev, Gelfand and Gurevich who are between 31 to 46 years old. The second day we managed to win 4:0! Of course we know each other from the childhood, not only once we competed in Youth Championships, and one cannot say that there was an obvious leader…

- But why did it happen? Is the ''generation next'' coming?

AG: First of all everyone is very strong. We were growing up together from the very childhood and the following things happened: one was leading, then another, then third. At the beginning Bacro was prominent. After that in 2000 I played in the World Championship's Semifinal and became well known. In a year Ponomariov became the World Champion – so far he is the only one of us who tried on the crown. And lately Aronian shows the brightest game and brilliant results. One can say that nowadays he is the leader of the generation.

- Can you please comment your statement in respect of your participation in the Super final of the Russian Championship? Aren't you satisfied with the first prize or prize fund in general?

AG: I said what I thought – it is written in the newspaper. As far as I understood the prize fund remained the same but the organizers want to reduce the first prize sum. I know myself: if I don't want to play, I play badly; it would be a torture for myself and for spectators as well. I think if the federation does not change its mind, I will not play, and one week before the first round it is possible to find many players who would agree to replace me, I don't put anyone in an uncomfortable position. When I was giving an interview, I did not want to have the same situation as with Kramnik and Karpov last year, when the list of participants had been changed the last moment.

- Alexander, after New Delhi, did you have the same brilliant success?

AG: In principal I cannot count many brilliant victories during my life. I won innumerous number of Team titles. I remember one year I became Six-time Champion playing in many Teams: French, German… I don't have many personal titles.

- Aren't you offended that you – being rather young chess player with high rating – do not have an opportunity to participate in Super tournaments for a long time lately?

AG: I don't think so, I have enough invitations to participate, and I don't complain. The organizers hold the tournaments and they decide whom they should invite, one cannot claim it. I am not the one who is not invited; it is stupid to talk about it. It is quite another matter if they have not invited me to Khanty Mansyisk, it would have been outrageous.

- What are you further sport plans after the World Cup?

AG: I don't know what they will decide regarding the Russian Super Final. Then we have the World Olympiad in Turin, if I will be included into the team, of course…